Vera Bradley posts Q3 FY22 net revenue of $134 mn
Views: 0 Author: Site Editor Publish Time: 2021-12-21 Origin: fibre2fashion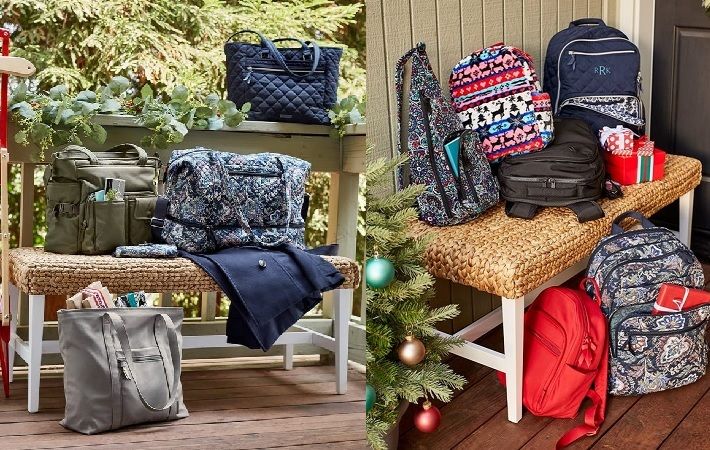 Lifestyle brand Vera Bradley has reported a consolidated net revenue of $134.7 million for Q3 2022. It has increased by 7.9 per cent over $124.8 million in the third quarter of last fiscal. The consolidated net income of the company reached $5.8 million or $0.17 per diluted share, while non-GAAP net income totalled $0.18 per diluted share.
Vera Bradley's consolidated gross profit reached $72.3 million in the third quarter of current year. It is 53.6 per cent of net revenues, compared to 59.1 per cent of net revenues, in the same quarter of prior year, the company said in a media release.
The company has three reportable segments: Vera Bradley Direct, Vera Bradley Indirect and Pura Vida. The Vera Bradley Direct segment revenues totalled $86.6 million with a 10.8 per cent increase over $78.2 million in the prior year's third quarter. Its comparable sales increased 7.8 per cent over the prior year and 5.6 per cent over Fiscal 2020.
Vera Bradley Indirect segment revenues reached $20.9 million, a 6.4 per cent decrease from $22.3 million in the same quarter of prior year, reflecting a reduction in orders primarily related to a lower volume of mask sales and a reduction in sales to certain key accounts, partially offset by a rebound in specialty account orders in other product categories that were negatively impacted by COVID-19 in the prior year.
On the other hand, Pura Vida segment revenues totalled $27.2 million, an 11.7 per cent increase over $24.3 million in the same quarter of prior year, driven by an increase in sales to wholesale accounts.
"We posted a consolidated year-over-year third quarter revenue increase of 7.9 per cent and a 5.7 per cent increase over the pre-pandemic levels of the third quarter of fiscal 2020. Vera Bradley brand revenues have continued to gain momentum quarter-over-quarter as customers have responded to product innovation and collaborations, supported by data-driven and targeted marketing. Third quarter Vera Bradley brand comparable sales rose nearly 8 per cent over last year and 5.6 per cent over Fiscal 2020. Pura Vida sales returned to double digit growth in the quarter, up 11.7 per cent over last year," said Rob Wallstrom, chief executive officer of Vera Bradley.
Looking at the balance sheet, the company is standing strong with cash, cash equivalents and investments of $75.3 million, inventory of $148.3 million and no borrowings on its $75 million ABL credit facility at quarter end.
During the third quarter, the company repurchased approximately $2.1 million worth of its common stock (approximately 214,000 shares at an average price of $9.90). In December 2021, the company's board of directors approved a new $50 million share repurchase authorisation which expires in December 2024.
Based on the quarter's performance, the raised outlook of the company includes consolidated net revenue ranging from $155 to $160 million for the fourth quarter and net revenues ranging from $546 to $551 million for the fiscal 2022.