UK's New Look unveils new sustainability strategy update
Views: 0 Author: Site Editor Publish Time: 2022-02-09 Origin: fibre2fashion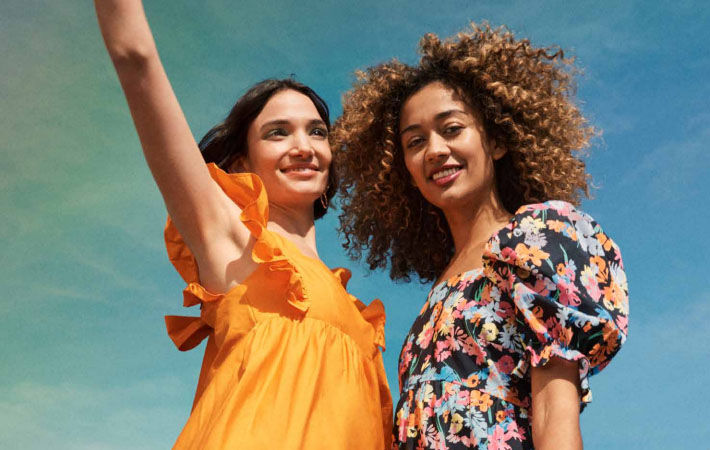 New Look has published a Sustainability Strategy Update as part of its 'Kind to Our Core' initiative, including a commitment to become climate positive by 2040, as well as reducing greenhouse gas (GHG) emissions from products by 50 per cent by 2030. New Look is a fashion retailer operating in the value segment of the clothing and footwear market in the UK.
'Kind to Our Core' is a key pillar in New Look's three-year business strategy and reflects the values and actions that the retailer wants to embed across its business, in its efforts to deliver against ambitious ESG targets. Within the new update, New Look has committed to a wide-reaching range of measures centred around four core pillars: Responsible Business, Responsible & Circular Product, Inclusive Culture and Positive Local Impact, the company said in a statement.
The strategy updates on progress made so far against previous commitments and outlines a comprehensive set of new targets to offer transparency to all stakeholders.
New Look has committed to becoming climate positive by 2040 and has pledged to reduce the GHG emissions of products by 50 per cent in 2030. As part of its ongoing efforts to improve transparency within supply chains, New Look will publish full visibility of suppliers through to Tier 2 by FY23 and full visibility of its cotton, viscose and polyester supply chains to Tier 3 by FY23. In addition to the forward-looking pledges made in today's update, New Look has already committed to setting Science-Based targets. The commitment was made in late-2021 and New Look will confirm specific targets and a roadmap by 2023, which is expected to be ratified by SBTi in 2024.
New Look is also mitigating its environmental impact by making improvements to the circularity of its products and packaging, including reducing the GHG and water footprints of all its products. New Look's product range is already 55 per cent 'Kind', meaning that the products are sourced consciously, whether that's by using less water, organic cotton or through the Better Cotton Initiative. But the retailer will now go one step further with 100 per cent of cotton being recycled, organic or Better Cotton Initiative sourced by 2022, and by using 100 per cent sustainable viscose by 2023, according to New Look.
Meanwhile, New Look is continuing to support local communities through local charity partnerships. Alongside three national charities, 26 local charities have been selected across 24 regions in the UK and ROI, spanning mental health to women's aid, and environmental causes. Each store will be allocated time, resources and tools to support their chosen charity through charitable giving.
New Look has committed to ensuring customers are always represented and included in product ranges, marketing and communications. This includes ensuring model and influencer diversity, which they will begin reporting on annually from 2022.
"Environmental and social responsibility has been a part of our business for over 20 years. Now, as a leading womenswear retailer with a global footprint, acting sustainably has never been more important to us. We are proud of our achievements to date, but our strategy refresh commits to going further and outlines our ambitions for the future. At New Look, we have a responsibility to our people, employees, and wider society to embrace and accelerate the change needed to reduce our environmental impact. By ensuring that our business is 'Kind to Our Core' we are also building a brand that is fit for cultural evolution and global challenges, creating a sustainable future for New Look," Nigel Oddy, CEO of the company, said.
"We are thrilled to be launching the next stage of our sustainability strategy. We have extended the reach of our pledges and have committed to becoming climate positive by 2040, which is a key milestone for New Look. We're pleased to be making progress in an area which has been crucial to our business and the commitments build on the last 20 years of work in this area. This strategy will help us to shift our priorities, ensure best practice and improve transparency within our overall supply chain," Sue Fairley, head of sustainability, said.